Unattended Equipment Hire with KioskForce
Discover the convenience of unattended equipment hire with our cutting-edge kiosks and lockers. For added security with high-value items, we offer weight sensor-enabled lockers, ensuring your peace of mind.
Simple Process
Hire
Browse the catalog and select your desired equipment.
Pay the deposit using card or qrcode (available in eligible countries/regions).
Optionally provide your mobile number and email address.
Door is automatically open for convenient access.
Return
Return to the locker after use.
Use the same card or qrcode to close the locker.
Transaction complete!
Experience hassle-free equipment hire with KioskForce. Your satisfaction is our priority!
Case Study
Indoor Padel
Indoor Padel locates in Alexandria, Sydney. It deployed Vending on Track's cashless payment solution and lockers to enable unattended equipment hire for its customers from 2022, and it's vastly popular among its client base.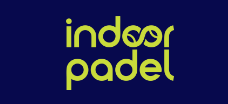 Learn more here: Instgram